Injured Workers of Wellington & Dufferin Counties
Events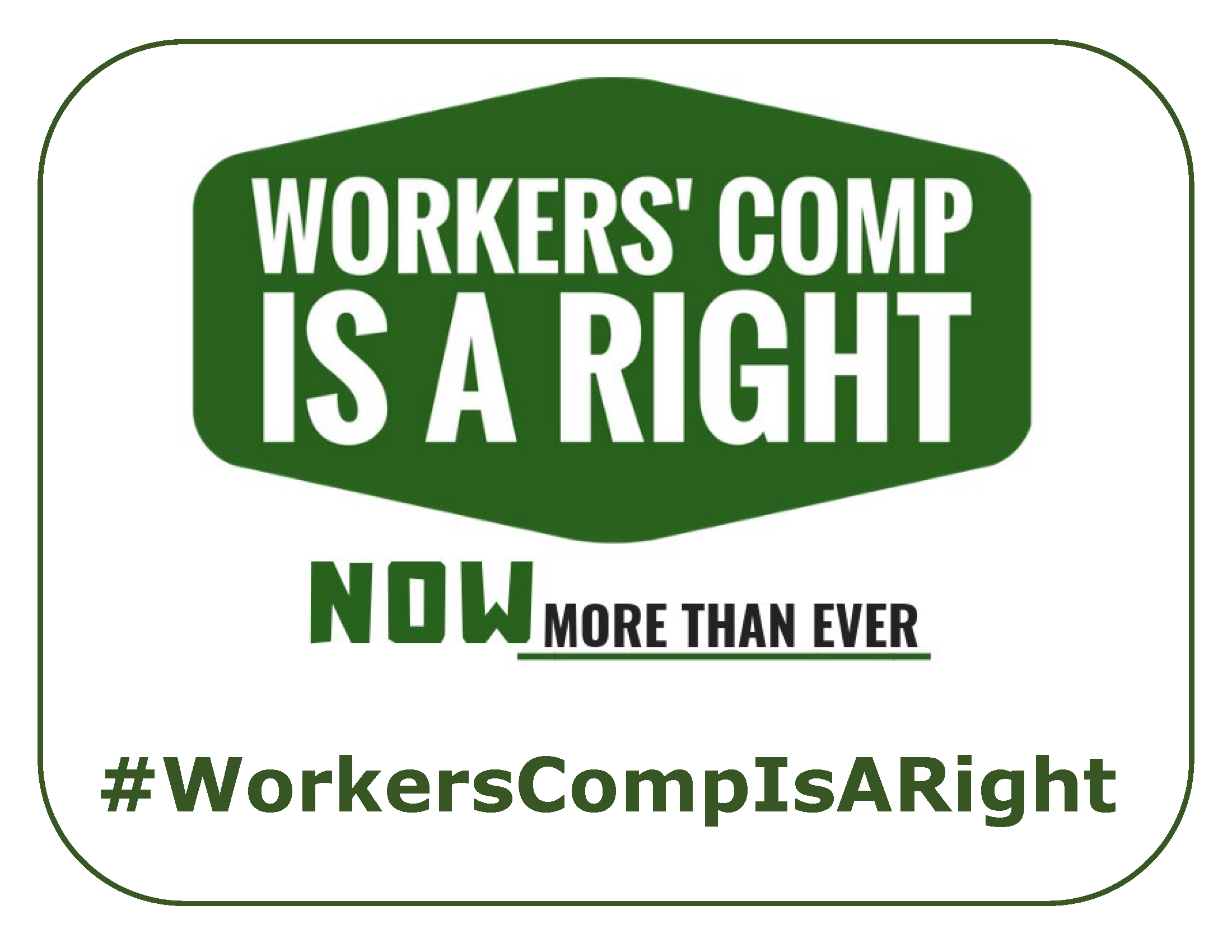 &nbsp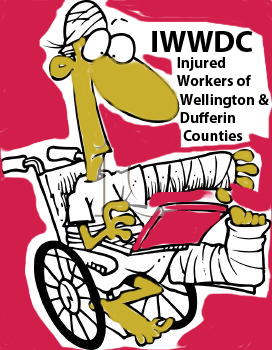 &nbsp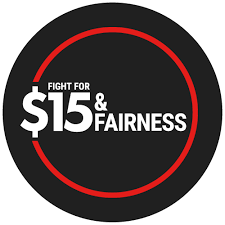 Local IWWDC Injured Worker EVENTS
Re-scheduled IWWDC GROUP ZOOM MEETING
The meeting that was scheduled for Thursday March 18, 2021 unfortunately had to be cancelled due to illness of the organizer.

A new meeting has been re-scheduled for Thursday March 25, 2021 for 3pm(est.)
The meeting will be held via ZOOM.

To register for the meeting and to learn more you can click here


Local IWWDC Past Events
Past events have been placed on seperate pages based on the event.
These are located above in the second row of the navigaiton bar.
These past events are the various past events involving injured workers.
This could be events exclsuively held and organized by injured workers
or it can be events held and orgnized by the labour mvoement in general.
It is very important for injured workers to undertand the significance of each of the events,
for your own benefit and for the benefit of others!


Ongoing Events
These are events that are ongoing on a weekly or monthly basis.
Upcoming Injured Worker Group Zoom Meetings


In this section I have posted injured worker group online zoom meetings that involve injured workers.
As always please be respectfull when attending these events but please make every effort to attend them all as they say
Knowledge is Power!


British Columbia Injured Workers Group Zoom Meeting
Thunder Bay Injured Workers Tuesday Zoom Meetings
Thunder Bay Injured Workers Thursday Injured Worker Peer Support Zoom Meetings
Hamilton Injured Workers' Group Zoom Meetings
Hamilton Injured Workers' Group Peer Support Zoom Meetings
Peel District Injured Workers Injured Worker Peer Support Zoom Meetings
Injured Workers of Wellington & Dufferin Counties Peer Support Zoom Meetings


If you know of ZOOM injured worker meetings,
PLEASE let me know by e-mail at:
fightwcb@gmail.com
and I will post it here I will even help you further spread the word by making mention of your event on my social media accounts.
The injur worker meeting can be anywhere in any Province/Territory/State, or Country.

Note I have indicated times above in their local time zones, which are specifically:
PST - Pacific Standard Time Zone (GMT-8)
MST - Moutain Standard Time Zone (GMT-7)
CST - Central Standard Time Zone (GMT-6)
EST - Eastern Standard Time Zone (GMT-5)
AST - Alantic Standard Time Zone (GMT-4)
NST - Newfoundland Standard Time Zone (GMT-3:30)

Click here to return to main list events


British Columbia Injured Workers Group Zoom Meeting
This is an online meeting event hosted by injured workers in BC.

The ZOOM meetings are generally held on Sundays.

For more information reagrding these meetings, to register for the meetings,
and to request your Zoom link
please Email George at gkavallis@gmail.com


Thunder Bay Injured Workers Tuesday Zoom Meetings
All injured workers are welcomed to join the weekly sessions organized by the Thunder Bay & District Injured Workers Support Group.
To receive your Zoom link
please email Janet Paterson jlrwpat@tbaytel.net and get added to the email list.
At the meetings, the group has guest speakers that discuss of numerous topics such as education, law reform, community organizing, and many other topics.

The ZOOM meetings are generally held every Tuesday from 10am unitl 12 noon.

The Thunder Bay & District Injured Workers Support Group (TB&DIWSG) is pleased to announce their partnership with the United Steelworkers Family and Community Education Fund (FCEF) in coordination with Northwestern Ontario Steelworkers Area Council with the sponsorship of our weekly legal education and support group sessions online.

To learn more about this injured worker support group, you can view their webpage here:
www.thunderbayinjuredworkers.com
You can also check out their Facebook page here:
@thunderbayinjuredworkers

Click here to return to list of Zoom events


Thunder Bay Injured Workers Peer Support Zoom Meetings
All injured workers are welcomed to join the weekly peer support meetings
organized by the Thunder Bay & District Injured Workers Support Group.
These meetings are for injured workers to attend and learn from other injured workers.

The ZOOM meetings are generally held every Thursday from 10am unitl 12 noon.

To receive more information and your Zoom link please email Janet Paterson jlrwpat@tbaytel.net and get added to the email list.

To learn more about this injured worker support group, you can view their webpage here:
www.thunderbayinjuredworkers.com
You can also check out their Facebook page here:
@thunderbayinjuredworkers

Click here to return to list of Zoom events


Hamilton Injured Workers' Group Zoom Meetings
Hamilton Injured Worker group is hosting a meeting every month via Zoom.
The meeting will have speakers and provide invaluable information to injured workers.
All are encouraged to attend.
These meetings are for injured workers to attend and learn from other injured workers.

The next meeting is Wednesday January 27, 2020 at 7pm (est.)

The Zoom meeting link is:
https://zoom.us/j/91405137442?pwd=dHErelkxcnQ3N1dYMXRRWHF2QlJVQT09
Meeting ID: 914 0513 7442
Passcode: Sk2DKY

To receive more information please email the group directly at their e-mail address:
hamiltoninjuredworkers@hdiwg.net

To learn more about this injured worker support group, you can view their webpage here:
www.hdiwg.net
You can also check out their Facebook group here:
https://www.facebook.com/The-Hamilton-District-Injured-Workers-Group-274689302555464

Click here to return to list of Zoom events


Hamilton Injured Workers' Group Peer Support Zoom Meetings
Hamilton Injured Worker group is hosting two meetings every week for peer support services.
All injured workers are welcomed to join the monthly support meetings organized by the Hamilton Injured Workers' Group.

Every Tuesday at 10am, beginning January 26th and
every Thursday at 7pm, beginning January 28th


To receive more information and your Zoom link please email the group directly at their e-mail addresss:
hamiltoninjuredworkers@hdiwg.net

To learn more about this injured worker support group, you can view their webpage here:
www.hdiwg.net
You can also check out their Facebook group here:
https://www.facebook.com/The-Hamilton-District-Injured-Workers-Group-274689302555464

Click here to return to list of Zoom events


Peel District Injured Workers Injured Worker Peer Support Zoom Meetings
All injured workers are welcomed to join the monthly peer support meetings organized by the Peel District Injured Workers Support Group.
These meetings are for injured workers to attend and learn from other injured workers.
To receive more information and your Zoom link please email the group at:
Peelinjuredworkers@gmail.com

To learn more about this injured worker group you can check ou their Facebook page here:
https://www.facebook.com/peelinjuredworkers/

Click here to return to list of Zoom events




Injured Workers of Wellington & Dufferin Counties Peer Support Zoom Meetings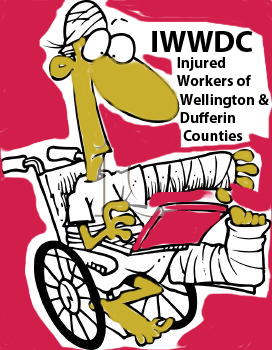 All injured workers are welcomed to join the monthly peer support meetings organized by
Injured Workers of Wellington & Dufferin Counties Support Group.
These meetings are for injured workers to attend and learn from other injured workers.

To receive more information and your Zoom link please email the group at injuredworkersofwdc@gmail.com and get added to their email list.

To learn more about this injured worker support group, you can view their webpage here http://www.iwwd.ca/
You can also check out their Facebook page here: https://www.facebook.com/injuredworkersofwellingtondufferin/

Click here to return to list of Zoom events


Workers Comp Is A Right Steering Committee (WCIAR)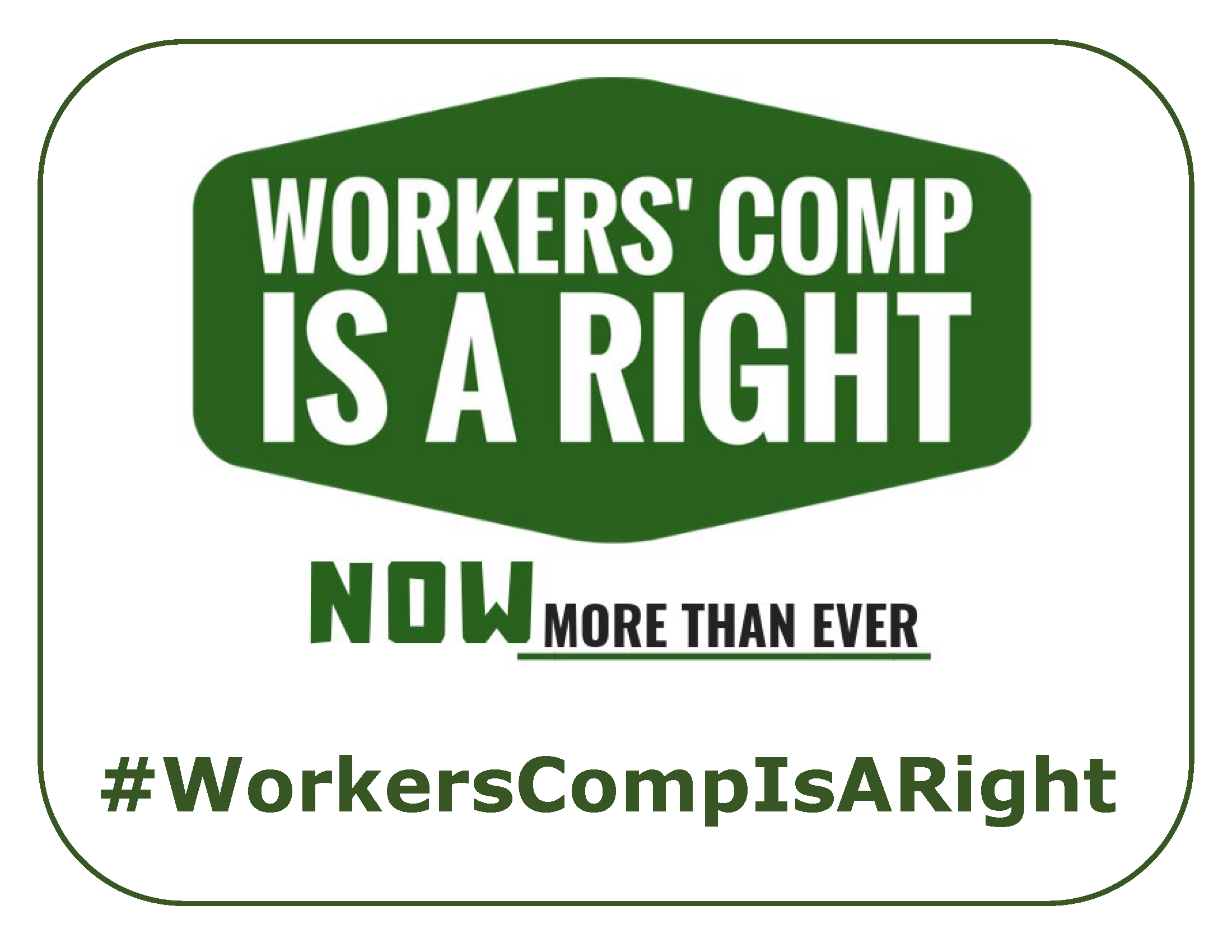 These are meetings held to plan events in order to raise awareness of the #WorkersCompIsARight Campaign.
The meetings are hosted by the Injured Workers Community Legal Clinic, based out of Toronto Ontario.
The meetings are generally held on Tuesdays at 2pm (EST)but may change.
Please contact the meeting host for more information.

To learn more about what #WorkersCompIsARight is go to the following webpage by clicking here.

For more information about this steering committee meetings and to be registered for future Zoom meetings,
you can email Francis directly at:
pinedaf@lao.on.ca

Click here to return to main list of events